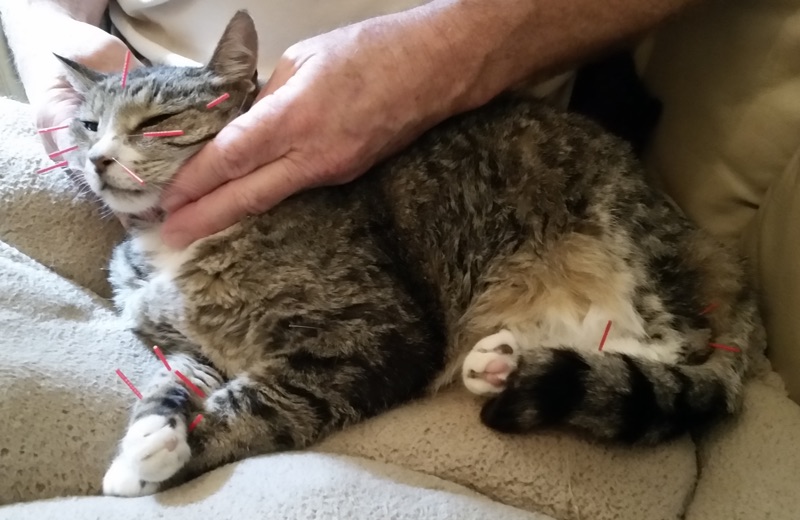 Symptoms: Feline Respiratory Virus
Treatment: Veterinary Acupuncture, Animal Chiropractic
Testimonial by: Kevin F.
Diva's my 14+ year old cat. She has had a feline (upper respiratory) virus since I got her from a local shelter. She has had symptoms of congested nose and eyes discharge all of her life. In her later years, this has become worse and she seemed more uncomfortable. There's no real conventional treatment for her. Dr. Lee, recommended by my wife, came to our house and has treated her since the spring (2015). Acupuncture followed by some chiropractic adjustment. Pretty amazing results. I believe her immune system is stronger and her symptoms have been reduced. Diva's always been pretty spry but she seems to be alittle stronger now. Dr. Lee also checked on two of my older dogs (got 5 of them) and a little adjustment and advice seems to make them more mobile and clearly less painful/stiff. I am familiar with chiro and acupuncture for humans and find that it does as well if not better with my pets. Diva is not a lap cat by any means (a great cat but not a cuddler) but she sat still for acupuncture treatments (at 40 minutes plus). Maybe she knew/felt she was being helped. I am quite positive the treatments have improved the quality of her life, and am very glad for it.