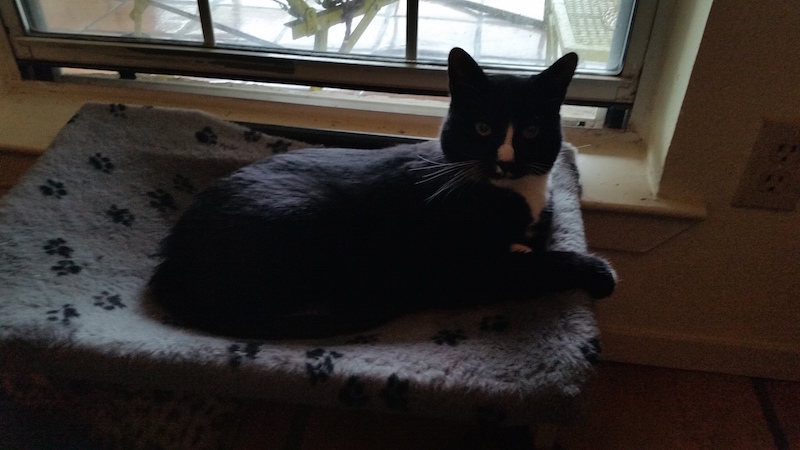 Symptoms: Shoulder injury
Treatment: Animal Chiropractic, Veterinary Laser Therapy
Testimonial by: Charlotte N.
Ernie is a very active three-year-old tuxedo cat who is an expert mouser. He injured his right shoulder in September, and when he was still limping and holding his paw off the ground after three weeks of prescribed room rest, my regular vet suggested that I contact Dr. Lee. With exceptional skill and patience, Dr. Lee gave Ernie a series of laser acupuncture , therapeutic laser treatments, chiropractic adjustments, and home exercises that helped relieve his pain and return his shoulder to normal use. He very clearly feels much better now and is walking on all four legs again. Ernie and I would recommend Dr. Lee to any pet who needs help with musculoskeletal pain or impairment!