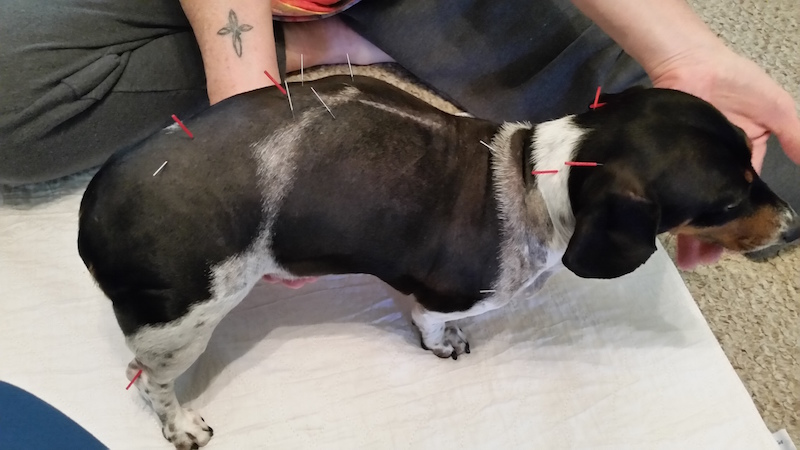 Misti after 3 treatments!
Symptoms: Back pain
Treatment: Veterinary Acupuncture, Veterinary Laser Therapy
Testimonial by: Nancy H.
We have a 6 year old Mini-Doxie that went down in her back on the 28th of October and had back surgery on the 3rd of November. She's been on Crate rest prior to and since surgery.
We were given Dr. Lee's name as a recommendation for Acupuncture and Laser Therapy. Dr. Lee performed treatments on the 19th and 23rd of November and the 3rd of December.
We are thrilled with the recovery that Misti is making and all that Dr. Lee was able to accomplish with her and us.
We really appreciate her flexibility in coming to our home to meet and to treat Misti.
We will be following recommendations on a Maintenance routine as well.